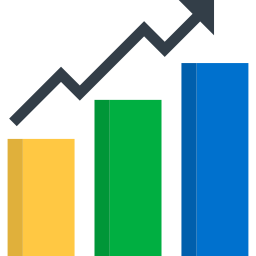 Reports
QDP Services produce a comprehensive set of reports for every survey as standard. This "standard set" is tailored to each individual survey and to each Customer's needs so that the reporting is able to truly inform and give a robust and reliable view of the data collected. The reports are generated based on the demographic information collected within the questionnaire and the detailed targeting information given. It would typically contain:
Easy to understand graphical reports; produced for each answer to each demographic question and management structure identified in the questionnaire and the target list. They provide quick comparison of each question and include distance travelled, internal and external benchmarking.
Internal benchmarks; available for quick comparison of areas within your provider. For example ethnicities, years, programme areas or Sector Subject areas.
League tables; to identify top performers or quickly locate areas causing concern.
External benchmark reports to allow ready comparison of your learners with similar types, ages, ethnicities etc. Benchmarks are also available for your type of provider, your LSC region, local authority and many more.
Distance travelled; to show the impact changes have made on the stakeholder views aver the last 5 years. These can be shown year on year or from inspection to inspection.
Management Summary; illustrative report designed to provide a quick overview using statistical methods only to provide a possible start point for analysis. The data presented inside the report indicates areas of strength and weakness within your organisation.
Issue Comparison; provides a clear and defining method of comparing a particular issue(s) within a particular group(s) e.g. 'I feel safe' compared across all demographics and the management structure.
Reports for the senior management team:
Evaluate "All Provider" performance against national average and prioritise key issues including cross provider services.
Evaluate "All Provider" performance against key strategies or policy including equality and diversity, Safeguarding and Health Safety.
Evaluate performance specific to age, gender, ethnicity, site, attendance and more.
Drill down "All Provider" performance issues to specific management areas for example curriculum areas, school years or gender.
Use findings to focus improvement activity, steer policy, support judgements in self-assessment and inform detailed discussions. Use to inform stakeholders of issues raised and improvements made.
Provides evidence for inspection and for your funding bodies
Reports for the management team:
Chose statements to ensure key areas are addressed.
Evaluate your area (e.g. year group or curriculum area) performance against "All Provider" average to prioritise key issues and focus improvement activity.
Use to support judgements within your self-assessment.
Evaluate performance of each area you are responsible for against your area and "All Provider" averages to identify and prioritise improvements through course reviews.
Reports for teachers, lectures and course leaders:
Evaluate your performance against the rest of your area or "All Provider" average to prioritise key issues and focus improvement.
Use to inform stakeholders of issues raised and improvements made.
Use findings to inform self-assessment.