The Journey with QDP
QDP take away the hassle of running a survey in your school and have created a simple 8 step process to ensure the smooth and successful running of you feedback project.
The diagram shows the journey your Account Manager will guide you along.
QDP build long-term partnerships with our customers by providing excellent service and delivering continual support.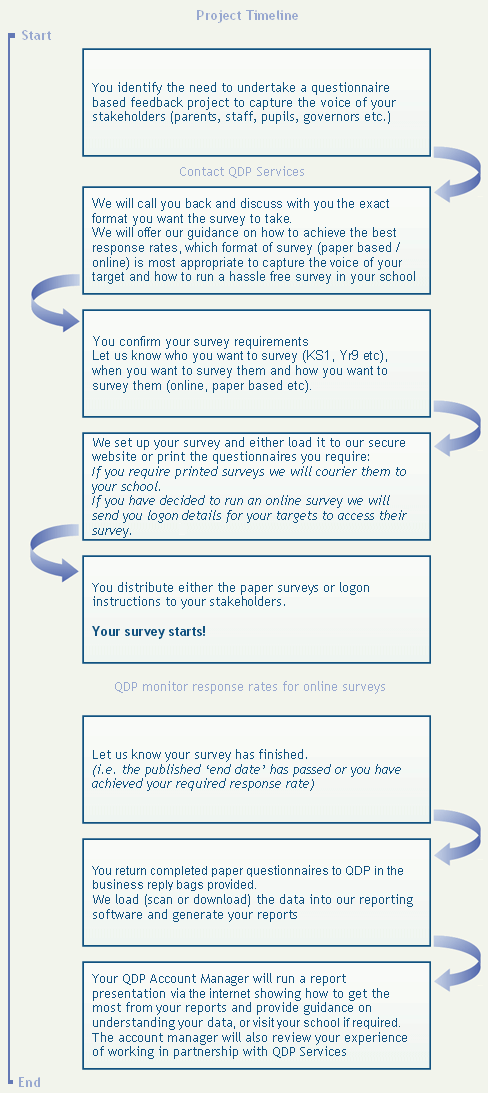 QDP's Account Management and Customer Service teams are in contact throughout the survey process and are always available to offer guidance and support during your project.